Aesyra won the pitch battle of Start Summit 2018 in St. Gallen and was awarded the 25'000 CHF prize !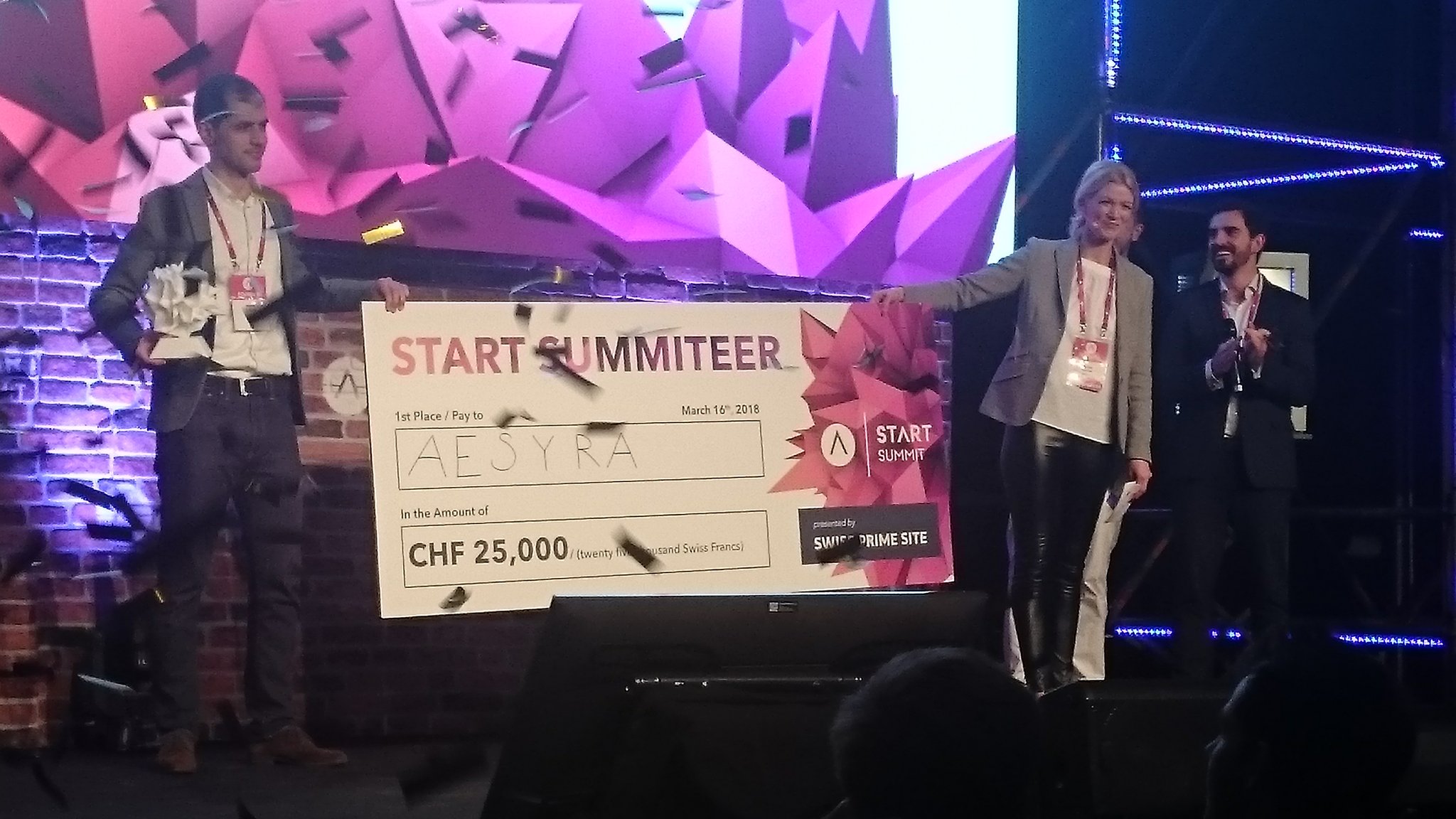 START Summit is Europe's leading student-run conference for entrepreneurship and technology gathering more than 2000 participants with the aim of connecting relevant stakeholders.
We thank the organizers for running this great event!